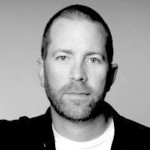 Mark Walsh, owner and operator of Clean Hot Tub, has been working with hot tubs and spas for over 17 years. He has worked in every phase of the manufacturing of hot tubs as well as selling, installing and servicing them for one of the top distributors in the Pacific Northwest.
Since the beginning of Clean Hot Tub, we have amassed a growing list of satisfied customers in almost every county in Western Washington. Not only have you found one of the best hot tub cleaning companies around, but the best source for all of your hot tub and spa needs in the Puget Sound area.
Here at Clean Hot Tub, we pride ourselves as a quality leader among all the cleaning companies in the industry. We consistently deliver the best value through quality service. How do we do it? Simple. We take care of our customers. We are not satisfied until you are satisfied.  We take great pride in our work and we stand behind it.
Why Clean Hot Tub stands out.
Maybe you've had a bad experience with another cleaning service, or worse, a bad spa tech. Many of them brush through your tub and make things look just clean enough so they can move on to the next job. Not only is this annoying and disrespectful, it's a waste of your hard earned money. We take the time to make sure that every inch of the system is cleaned right and properly maintained.
Please feel free to contact us and let us know how we're doing. We wouldn't be in business if it weren't for you, so we want to make sure that you are satisfied.
Thanks so much for your visit, and thank you for your business!